At Gozo Graphics we invest heavily to be able to manufacture the most advanced products, flexibly and at aggressive pricing. We have a fleet of printers and machines that make us one of the local leaders in technological ownership
HP Latex 375
This is our workhorse printer, 164cm wide carriage, fast printing speeds, excellent colours and capable of overnight printing runs unattended. With the addition of this printer to our fleet, we can now deliver extra-large orders at unprecedented speeds. Ink quality is guaranteed to last – thanks to HP's Third Generation inks, delivering long lasting, vibrant graphics. The HP 375 can also print on perforated products as well as double sided printing – ideal for fabrics and backlit graphics.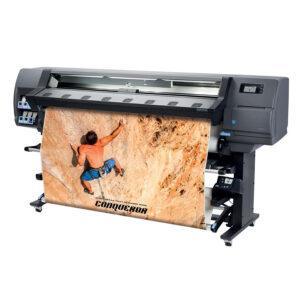 HP Latex 335
This 164cm wide carriage prints large format photography, banners, canvas prints, signs, etc at incredible speeds and with impressive details. Thanks to HPs Third Generation Inks, our products have the longest industry durability both indoor and outdoor.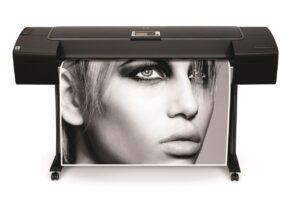 HP Z3200PS Our 12 colour pigment ink 112cm wide printer offers stunning colour fidelity. Thanks to its set of cartridges, which include Matte Black, Glossy Black, Dark Gray, Light Gray, Magenta, Light Magenta, Light Cyan, Yellow, Red, Green, Blue and Lacquer – this printer delivers the most vibrant and true-to-nature colours. Paired with the top-of-the-line Hahnemühle Photo Paper, our print lab is perfectly equipped for the most discerning client.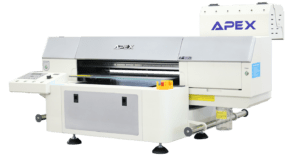 Apex Flatbed UV Printer
This 60x90cm Flatbed UV printer can print on anything – and by anything we mean everything! From paper to wood, metal to glass, plastics to leather, stone to marble and granite, tiles, bottles, mugs, plates… this printer prints directly on the substrate in Cyan – Magenta – Yellow – Black – White and Varnish inks. The machine is also capable of printing elevated 3D prints – for realistic 3D brush stroke effects and bass reliefs directly from the printer on any surface!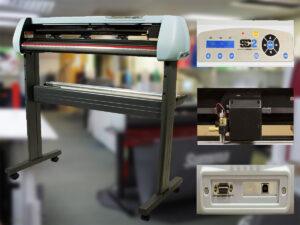 Liyu-130cm Vinyl Cutter
Thanks to its optical eye, we can contour cut vinyl and stickers up to 130cm wide and in any length up to 5m in a single piece. Its high efficiency, advanced motors and control system ensure precision cut after cut.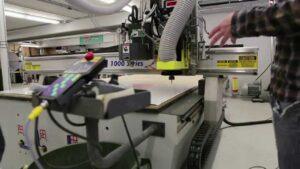 CNC Router 3×1.5m 4 Axis
Our 4 axis CNC router can cut, etch and engrave any material, from wood to steel, aluminium to plexiglass, dibond to composites. Thanks to its huge 3000x1500mm bed, a 4kW router and 4th axis spindle (2200mm x 250mm) it can machine precisely parts required for the printing industry, furniture industry and architectural industry.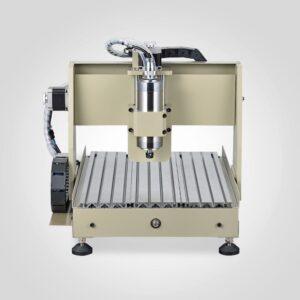 CNC Router 60x40cm 4 Axis
For small jobs we have this 4-Axis CNC router, capable of machining woods, metals, acrylic, plastics and other materials swiftly and precisely.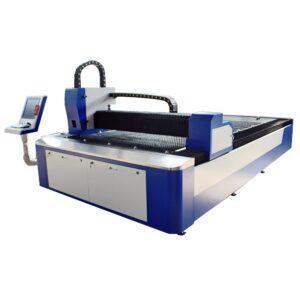 Dual Laser CNC Machine 3×1.5m 3 Axis
Equipped with dual lasers – 130W and 300W this machine can contour cut woods, acrylics plastics, paper and metals at high speed and precision in sizes up to 3000x1500mm. The machine can also engrave metals, glass, ceramics, marble, granite and the materials mentioned before. With its precise CCD sensor, we offer contour cutting for paper, acrylic print, PVC prints, etc.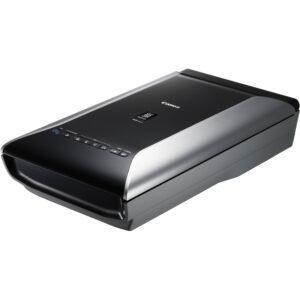 Canon 9000F Mark 2 Professional Scanner
At 1200x1200dpi true optical scanning resolution for photographs and 9600x9600dpi true optical scanning resolution for negatives, this scanner can capture and digitize photos, drawings, negatives and positives (various sizes) in high resolution, recuing noise, dust and other defects, with a very accurate colour fidelity.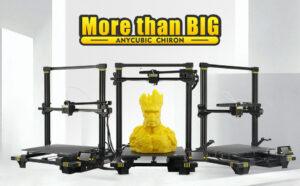 Anycubic Chiron 3D Printer
This filament 3D printer can print detailed 3D prints at up to 400x400x450mm in single piece. Thanks to its advanced bed, highest quality and precision prints are assured each time.
Anycubic Photon 3D Printer
For more detailed prints, we have the DLP 3D resin printer from Anycubic. It can print up to 115x65x155mm at 1.25 micron precision. Ideal for the jewellery, dental and medical industries or for replicas of small detailed 3D figurines and  models.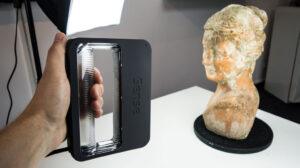 3D Scanner
Create digital 3D data of the real world to enable rapid design, engineering, prototyping, special effects, location surveys and more.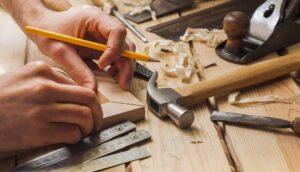 Carpentry Workshop
Our fully equipped workshop allows us to offer carpentry service for all products related to large format printing, signage, trophies, support structures, framing etc.